TRADITIONAL CHRISTMAS STYLE IDEAS TO COPY
TRADITIONAL CHRISTMAS STYLE IDEAS TO COPY

It's Christmastime again.. let that sink in for a while.
The countdown to this warm and festive time has begun and this week I will be posting some extra festive articles to inspire you. Starting with Traditional Christmas Style Ideas To Copy.
Okay a little hint of what's still to come this week: My Top Tips For A Warm And Inviting Christmas Party, 3 x Christmas Table Styling.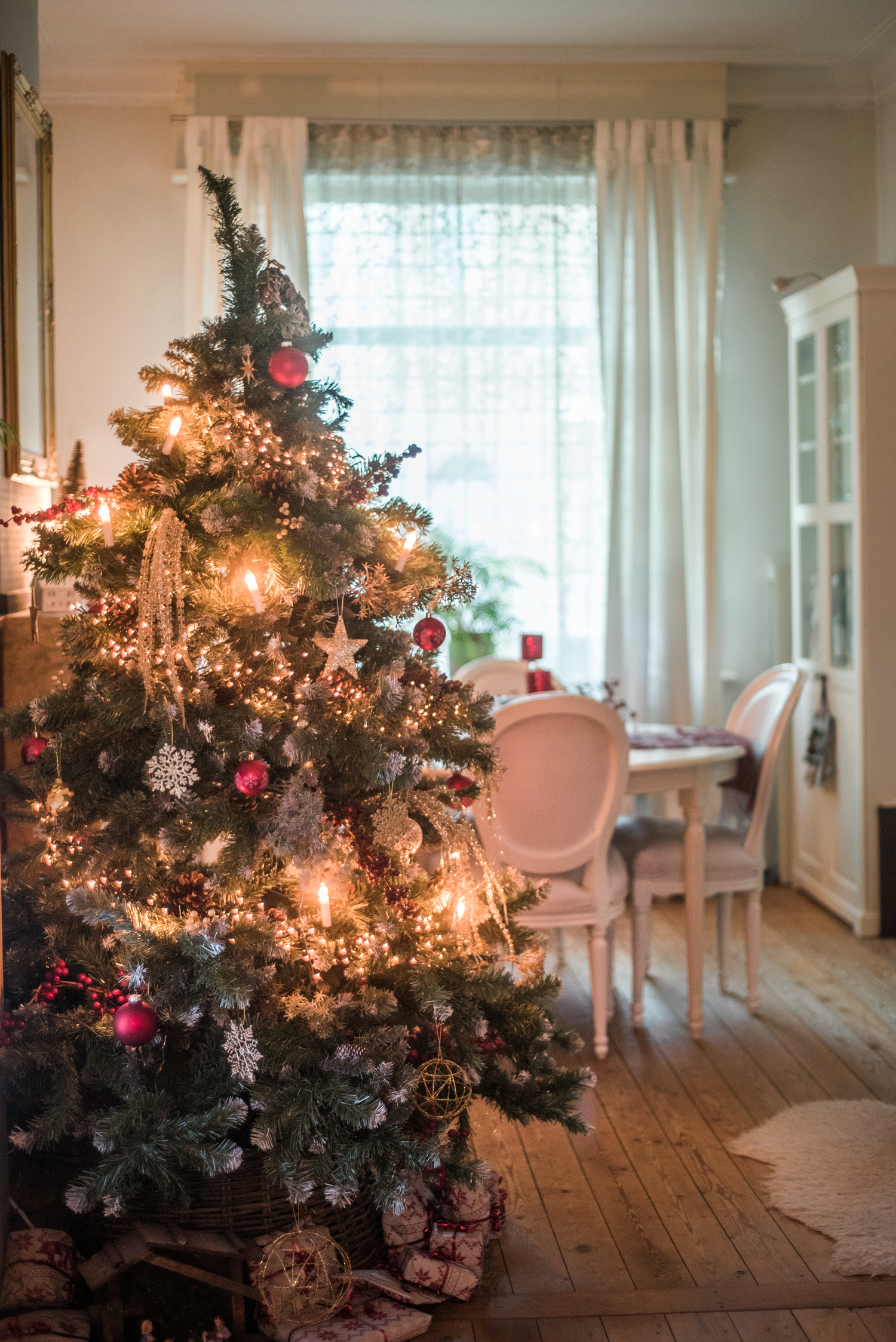 To me Christmas is a very special time, best shared in the company of family and close friends. But I can't help to say it's also bittersweet, because it has a certain nostalgia to it… it's a time reminiscing of Christmases past and how it felt like when I was just a kid. Back in the days there was a certain magic in the air that makes me nostalgic. Wouldn't it be nice to go revisit those childhood Christmases past once again?
The memories are a bit blurry but the feeling has never really gone away. Over the years we also lost very special people and that's extra hard around this time of year. So I can't help it .. it is bittersweet. The memories and feelings live on in my heart and I do my very best to make each year special, in honor what came before and to create beautiful new memories and set my own traditions. This year we've been blessed with our the birth of our first child, our darling, Yannick. And as a mother I want to share the magic of Christmas with him. I wish for him to have a lifetime filled with great adventures and meaningful moments of happiness. And I'm feeling super excited for his first Christmas!
I might have drifted a bit away here..On to creating a cozy Christmas home now.
It starts with adding decor am I right? While my personal style for the interior and fashion is mostly rather classic, I sometimes have modern and trendy outings. But when it comes to Christmas style, I love to keep it traditional. Lot's of red, green and gold some years a pop of midnight blue is just what I love.
Christmas is all about warmth and love for me. So traditional colors and style speak to me. Maybe I've watched Home Alone too many times! Haha.. (I'm secretly, not so secretly going to watch it again this year) I think the atmosphere has sunk in very deep. That house! Can't go more Christmassy than that!
My husband might have something to do with it as well, he also loves a traditional Christmas color scheme and he has inspired me to appreciate its timeless and cozy feel again since a couple of years now. Let's not get me started about the house where I grew up in .. no one does classic Christmas style like my mother. Mom if you're reading this: Thank you for the unforgettable childhood memories of the most magical Christmases. Really. (Nostalgic again..)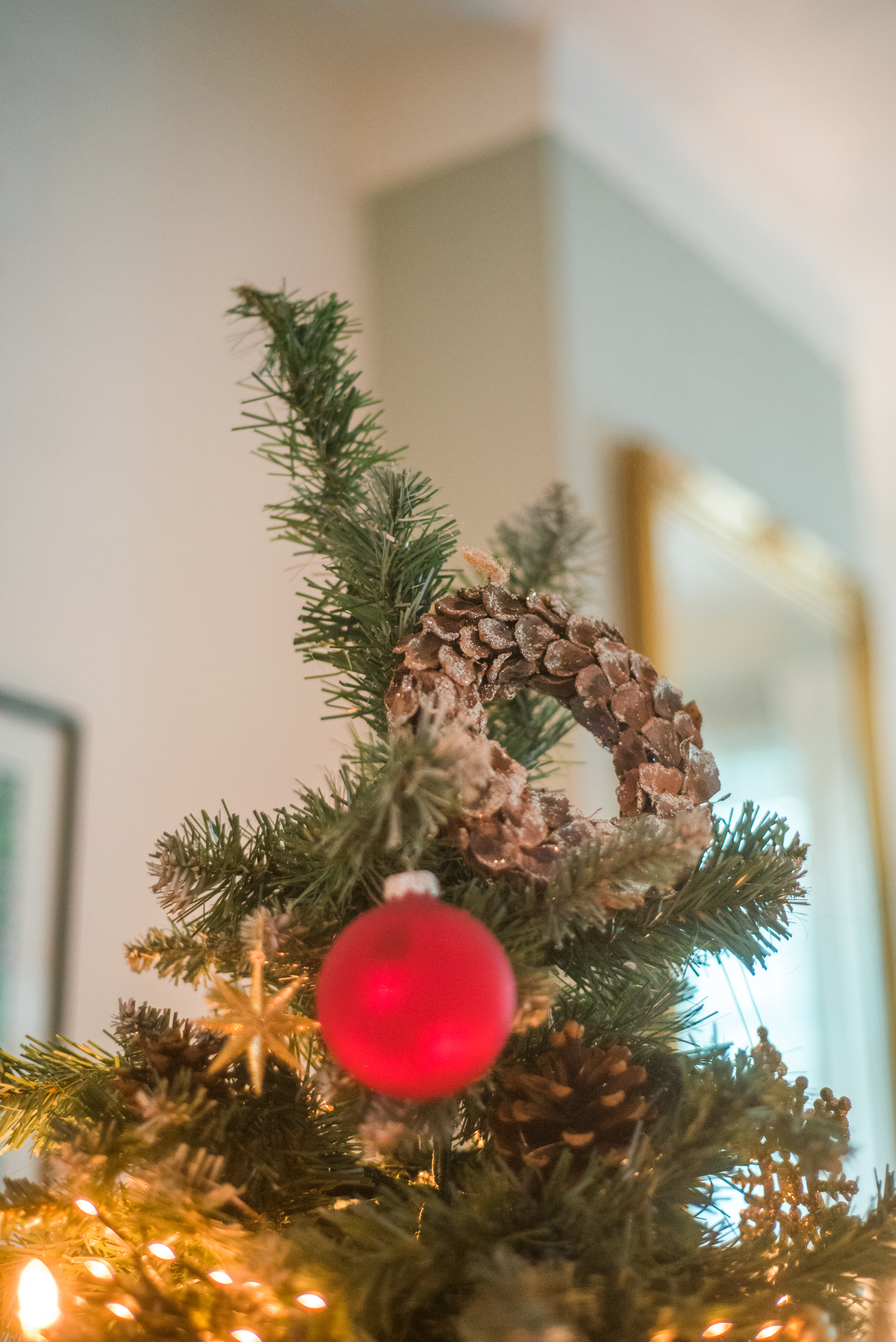 How about a wreath made from bark with a dust of glitter as a tree topper?
When I think of traditional and classic Christmas style I also think of organic materials, crystal glassware and candles in and around the house.
Fresh greenery, red berries, glass ornaments, straw, rattan and organic cottons, burlap, golden accents, red candle sticks and lot's of tartan to name a few of must-have classic styling pieces to have and to hold if you love traditional Christmas style.
I also love to create wreaths and garlands using all kinds of fresh greenery such as Nordmann, Lexi Lavi, Taxus, Eucalyptus and Christmas berries. No room is complete without a couple of fresh pieces in my opinion. Although we have a beautiful faux tree, I would love to buy a real tree with all those pine needles getting into the grooves of the wood floor things would get so messy! What do you think? Maybe next year! No faux tree that can ever replace a real tree!
How will you decorate the house for the Holiday Season? Will you add decor in and around the house? Tell me all about how you like to style the house.
And most certainly check out the slideshow (above) if you're looking for some traditional Christmas style ideas, I love to inspire you with ideas from my home. So take a peek, feel welcome!
And now, it's on to gift wrapping and preparations for the Christmas dinner for me. I'm on a mission to make it special Christmas, all about love!
Have a jolly time decorating and prepping!
Love and light,
Anaïs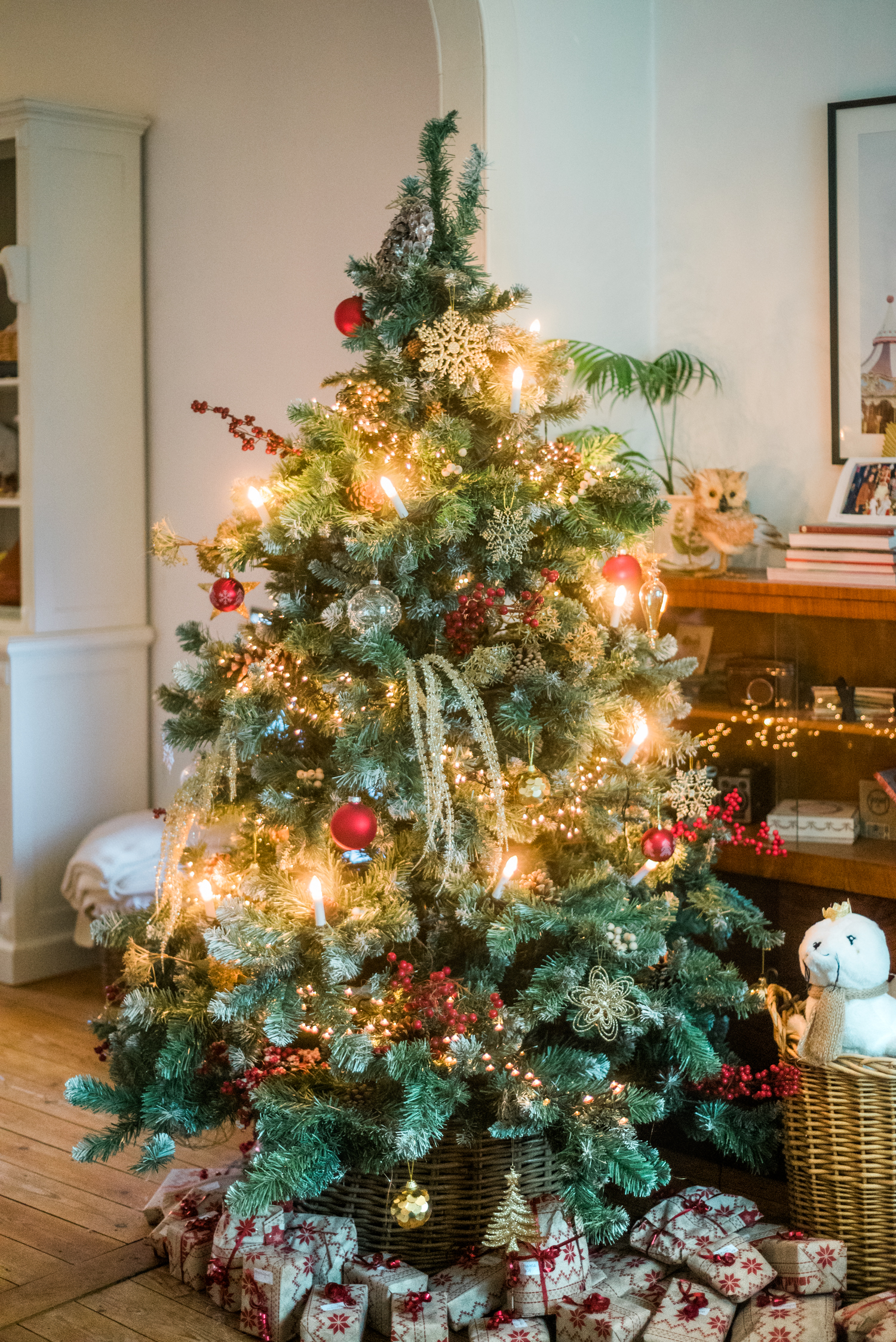 The tree is looking so beautiful… Merry and bright!
Anais Stoelen