My Top Tips For A Warm And Inviting Christmas Party
For me hosting a dinner party for family and friends is a big thing and I want every guest to feel happy to be part of the event and to feel at home at our home.
Today I'll be sharing some of My Top Tips For A Warm And Inviting Christmas Party. Who's counting down?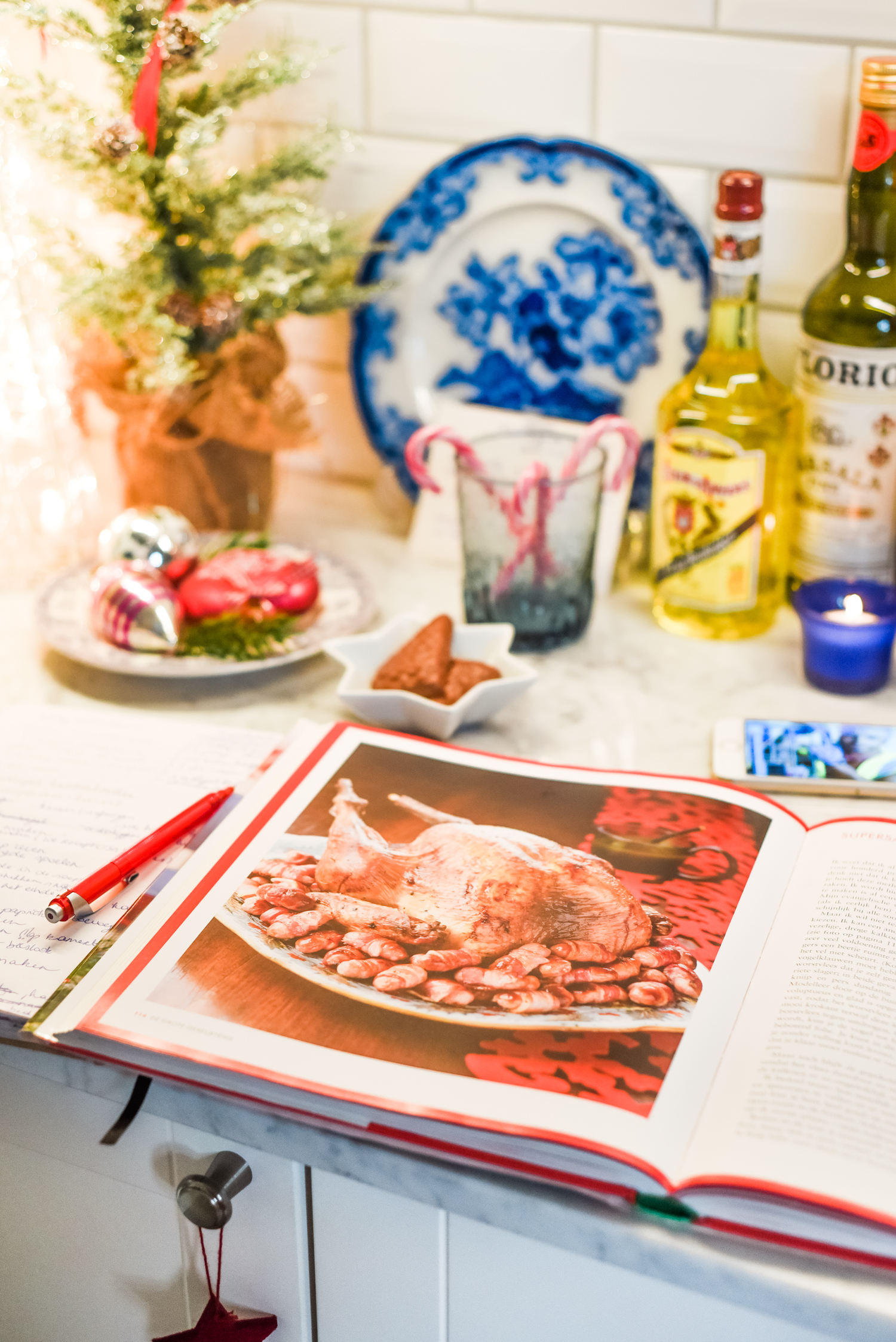 The pleasure is in the party itself and in the preparations for me. In the days leading up to the Christmas Party I love to gather ideas and plan to create the right atmosphere. Not only do I think about how I will style the house, I also think about the menu and ask around if there are any food allergies and special diets. This is my first top tip, plan ahead and think about your guests while planning.
A great tip is to decorate the house with lush fresh greenery and to include fragrant pieces such as cinnamon sticks. I try to wait (the excitement is real!) to install these final pieces of holiday decor until the day before the party to get the maximum of scent and vibrancy out of them during the party.
Another top tip is to be available to your guests instead of in the kitchen. Christmas is about being together, celebrating, having fun, laughing instead of working all night in the kitchen. I make sure I can be present at the dinner table as much as possible by making the most part of the menu a day in advance.
Plus points for the turkey as well because this also benefits the taste by marinating overnight. When the guests arrive the turkey will be roasting and releasing all of its Christmas fragrance making the house feel so inviting. The scent in the house is important too.. and a turkey in the oven can do just that! A top tip from me to you! Or heat up a pan with apple juice and add in a couple of cloves, aniseed, a couple of cinnamon sticks and a couple of twigs of pine needles on a low heat. The house will be infused with Christmas scent when the guests arrive.
Before the guests start to arrive be sure to start the music, set the mood with the perfect background music. I love to use my own playlist with mostly Christmas classics and some jazzy, bluesy numbers too. And let's not forget Spotify, those holiday playlists are great too!
I love to start the dinner party with appetizers and cocktails (and mocktails for those who like to stick to alcohol-free). My top tip is to make it exciting for guests, by mixing the drinks while everyone gathers around to see it all happen, get the conversations going and start with a festive and personal welcome toast.

Another great way to make guests feel appreciated and welcome is to set up a beautiful dining table. Handwritten name tags at the dinner table make it personal and show you really care about each and everyone's presence. And don't underestimate the warm atmosphere candle light brings.
This is a great tip too.. Guests love to be included in activities too .. so yes accept help from your guests for cutting the turkey, refills and bringing out the dishes for the ultimate food sharing experience, and yes even helping with the dishes or a sweet suggestion they make. (I have to open up about this more myself.. I don't want to bother my guests with shores but I need to learn that they also want to help and if that makes them happy it makes me happy too. So this year when someone asks if they can help out a little, I'll say yes! I promise :-))
Last but not least, each year I come up with something extra, to show my appreciation. To show how grateful I am to be together. Because ultimately that what it's all about.. about love.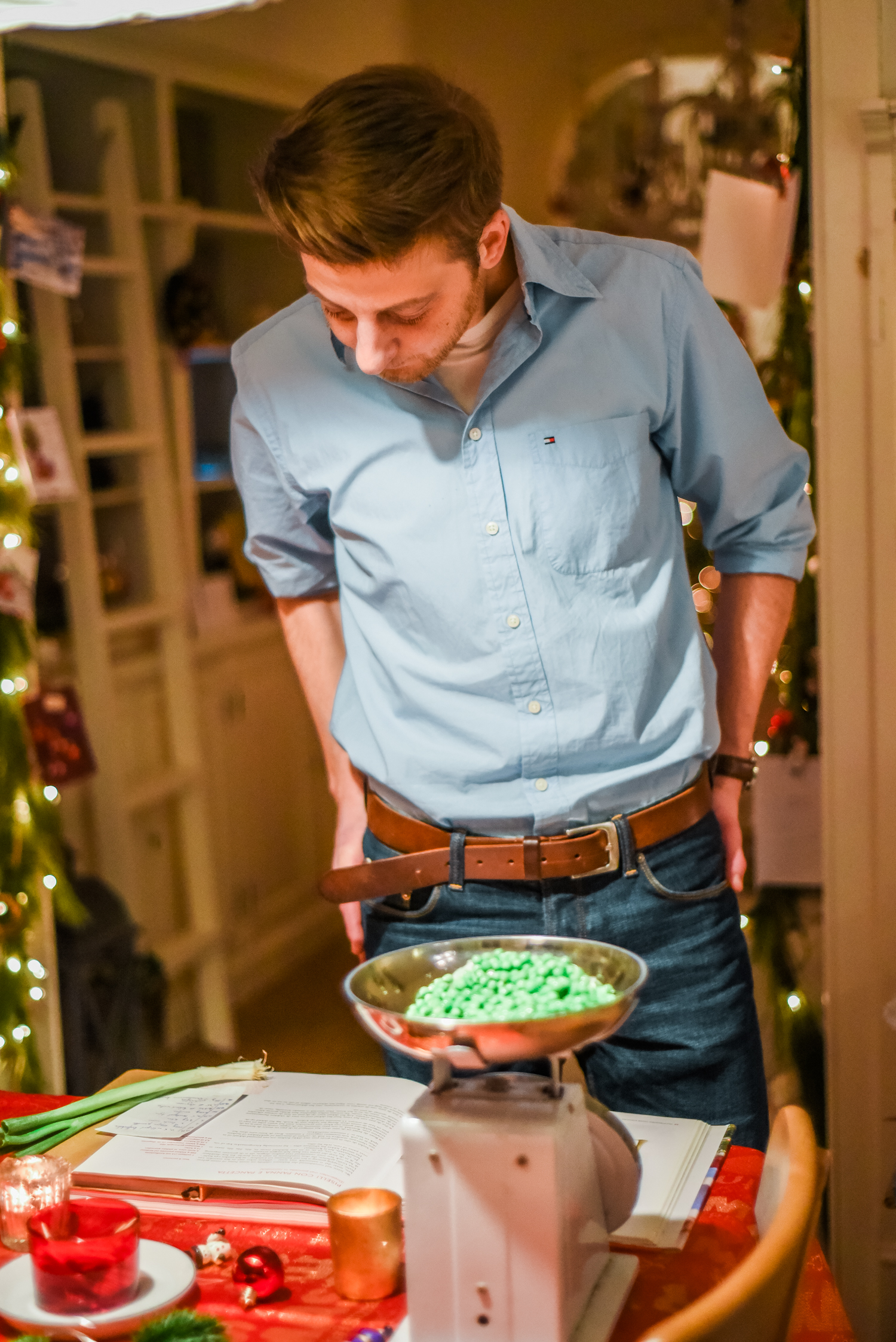 i just love cooking together with this champ
In the past these were some of my extra's: Christmas crackers, fortune cookies, reading poems and wise sayings, a refreshing walk, a sweet buffet or homemade cinnamon ice cream or Christmas cookies. Give it a try, give your guests something to take home such as a jar filled with homemade cookies, or some dried herbs or seeds, go on, be my guest, steal my ideas. (I won't hold it against you! :-) Let me know how muchyour guests loved it and how your dinner party went? Greaaat!! I'm so excited)
Can't believe it, these images are from 3 years ago already! Hope you loved this sneak peek inside our Christmas home and you love my My Top Tips For A Warm And Inviting Christmas Party.
Next up
(This is a special Festive week on the blog)
Later this week: 3 x Christmas Table Styling

Love & light,
xo Anaïs




Anais Stoelen